Thank you for visiiting our little site on the internet - we hope you can find the information on Bees that you have been searching.
This site is under constant upgrading so check back from time to time.

Bees will increase pollination in your yard and therefore increase your yields from fruit trees and vegetables. You may also harvest honey (gallons per year), beeswax, pollen, and propolis from the hive. Your own honey will provide you a tasty treat for your home table as well as a gift for relatives, friends or neighbors. I never knew of anyone to turn down a free jar of honey !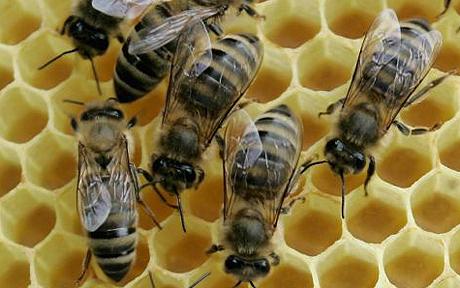 Bee Articles
Thank you for your donation.
U.S. Honey Bee Losses
The total number of managed honey bee colonies has decreased from 5 million in the 1940s to only 2.5 million today. At the same time, the call for hives to provide pollination services has continued to increase. This means honey bee colonies are being transported over longer distances than ever before.
Declines in honey bee colony health were exacerbated in the 1980s with the arrival of new pathogens and pests. The arrival of Varroa and tracheal mites into the United States during the 1990s created additional stresses on honey bees.
Colony losses from CCD are a very serious problem for beekeepers. Annual losses from the winter of 2006-2011 averaged about 33 percent each year, with a third of these losses attributed to CCD by beekeepers. The winter of 2011-2012 was an exception, when total losses dropped to 22 percent.
A 1-year drop is too short a time period to count as definitive improvement in honey bee colony survivorship. At least 2 to 3 years of consistently lower loss percentages is necessary before it is possible to be sure that CCD is on the decline.
The decrease in colony losses could be due to a number of different factors, among them:
The 2011-2012 winter was unusually warm and could have contributed to higher colony survival rates, although there is no scientific research connecting warmer winter weather and CCD. January 2012 ranks as the fourth warmest January in U.S. history, according to NOAA.

Research from ARS and other institutions has provided new management recommendations that beekeepers have begun to adopt. For example, it is now recommended that beekeepers feed honey bees more protein during times of nectar shortage such as during times of drought or in the winter. As part of this, ARS has developed a new bee diet, Megabee, now available to beekeepers. The feeding of supplemental nutrients may help to decrease winter colony losses.

Some diseases are naturally cyclical, and CCD could be at the point where its cause/causes have passed their peak. Or it is possible that colonies that survive could be developing a natural resistance to overcome the unknown cause/causes of CCD. Unfortunately, there is no scientific proof for either of these at this time.
If losses continue at the 33 percent level, it could threaten the economic viability of the bee pollination industry. Honey bees would not disappear entirely, but the cost of honey bee pollination services would rise, and those increased costs would ultimately be passed on to consumers through higher food costs. Now is the time for research into the cause and treatment of CCD before CCD becomes an agricultural crisis.
Bees and pesticides 'missing link' found
Scientists say they have found the "missing link" in the debate over the risk of pesticides to bees.
French researchers say neonicotinoid pesticides harm individual honeybees, but whole colonies are able to recover in the wild.
This accounts for discrepancies between lab and field studies, they report in Royal Society journal Proceedings B. A Europe-wide ban on neonicotinoid use on flowering crops is due to be reviewed at the end of the year. It was introduced two years ago.
Honeybee Bites Can Act As Anesthetics
---
Honeybees not only sting, but bite as well, and these bites can act as natural anesthetics which assist the bees in defending themselves against enemies, such as the wax-moth and parasitic varroa mite, however, this anesthetic may be beneficial for humans too.
This new discovery, by a group of experts from French and Greek organizations together with Vita (Europe) Ltd., honeybee health specialists in the UK, may result in new medical advances, including the manufacturing of a natural, low toxicity local anesthetic for animals and humans.
Measured at the University of Athens, the natural anesthetic called 2-heptanone (2-H), is a natural compound that is present in many food items and is produced by some types of insects. Until now, it was not believed to carry anesthetic benefits. Experiments have confirmed the discovery made by Vita regarding 2-H's human medical purposes.
The compound has already been patented by Vita to be used as a local anesthetic; they are looking to pharmaceutical companies to further continue the development of 2-H.
Previous research demonstrated that 2-H was one of two things; an alarm pheromone which prompts defense mechanisms, or a chemical marker which lets other bees know that a flower had already been visited by another bee. According to Vita, this is not the case, and their new theory conflicts with prior trials.
Vita's evidence demonstrates that 2-H renders small insects and mites paralyzed for anywhere up to 9 minutes when they receive a bite from the honeybees. Similar to snake bites, bees sink their mandibles into their opponents and proceed to emit H-2 into the lesion in order to numb the targeted area.
After doing this, the honeybees are able to throw the invader from the bee hive, which is effective protection against their main enemies, wax moth larvae and varroa mites, because these pests are too tiny to sting.